Working Ranch Vacations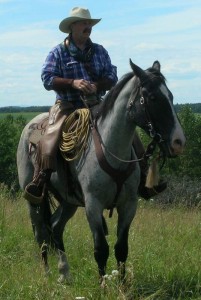 $225.00/person/day +GST
Leave your hectic lifestyle behind and transport yourself to a simpler way of life.
The Bradshaw family invites you to join their family as you immerse yourself in the authentic ranch activities of a working cattle and horse ranch.
The
Ranch provides a unique opportunity to step into the boots of a rancher and live the lifestyle through a working ranch vacation.
Visit us for a day or visit us for a week. Your adventure will indeed be an enjoyable experience, one you will remember and talk about for years to come.
Guests should bring personal items, warm clothes, rain gear, proper riding boots, gloves, insect repellent, a camera, sunscreen, a hat, and a willingness to have a great time while experiencing everyday ranch life.
Open year-round.

No experience required

Please book in advance.